DINING EXPERIENCES WITH
CONTACTLES TECHNOLOGY
A&B GO EATS it is an integrated virtual platform developed to facilitate orders and management of electronic payments without contact, assist the service users with alternatives for their clients, and stay under the trends and demands of the current market.
QR CODE Menus are safer & cost-effective. With A&B Go, you can manage orders, optimize the workforce, and instantly update your menu without spending money or wasting time.
ORDER AND PAY AT THE TABLE
Give your guests peace of mind with the order & pay at the table from their own device. A modern and innovative online option so your customers can reach you easier while interacting with a virtual version of your restaurant.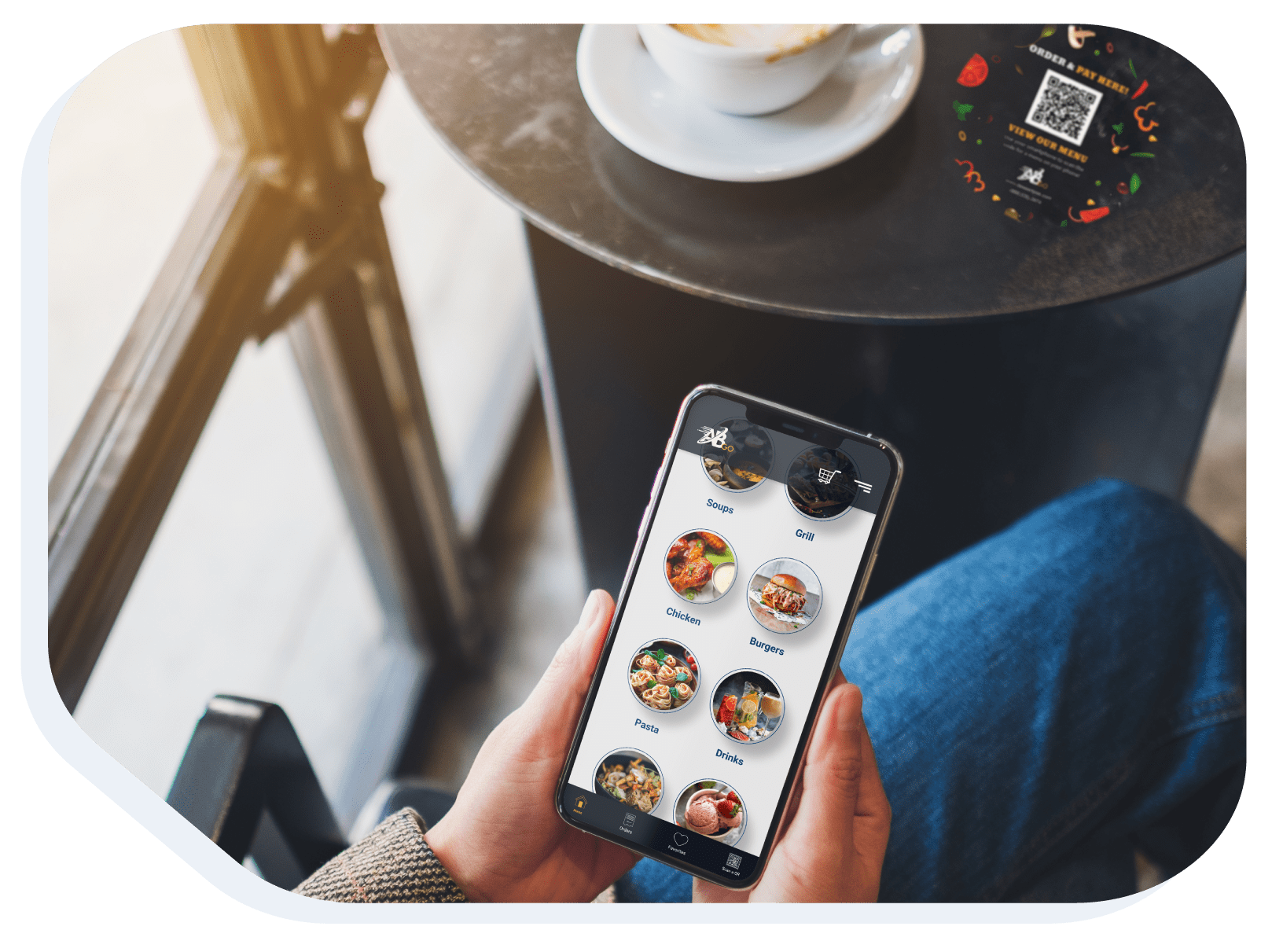 BENEFITS
Delight your guests and improve table turn times with order and pay at the table in your restaurant.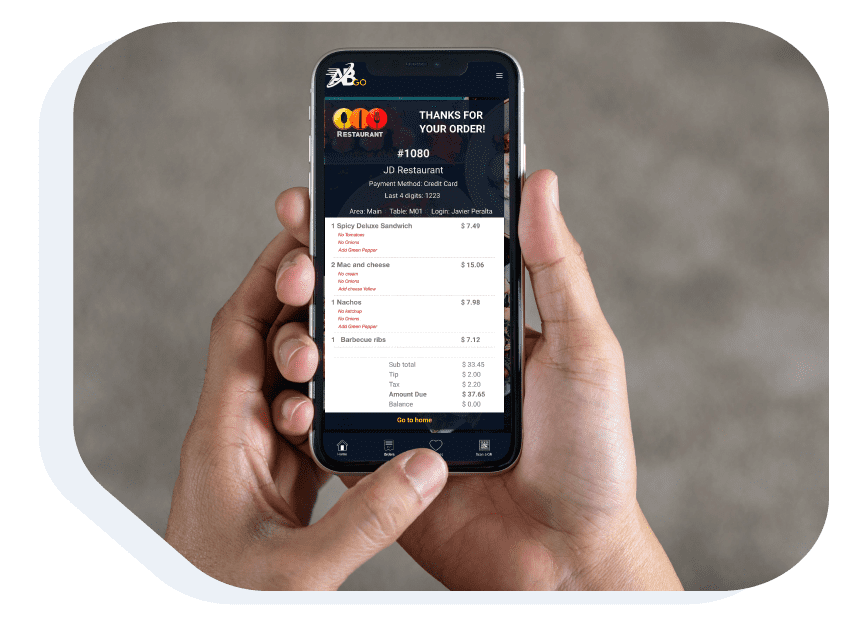 EASY ORDER, EASY PAY
Guests can browse the menu, place their order, and pay for their meal from their own device on their own terms.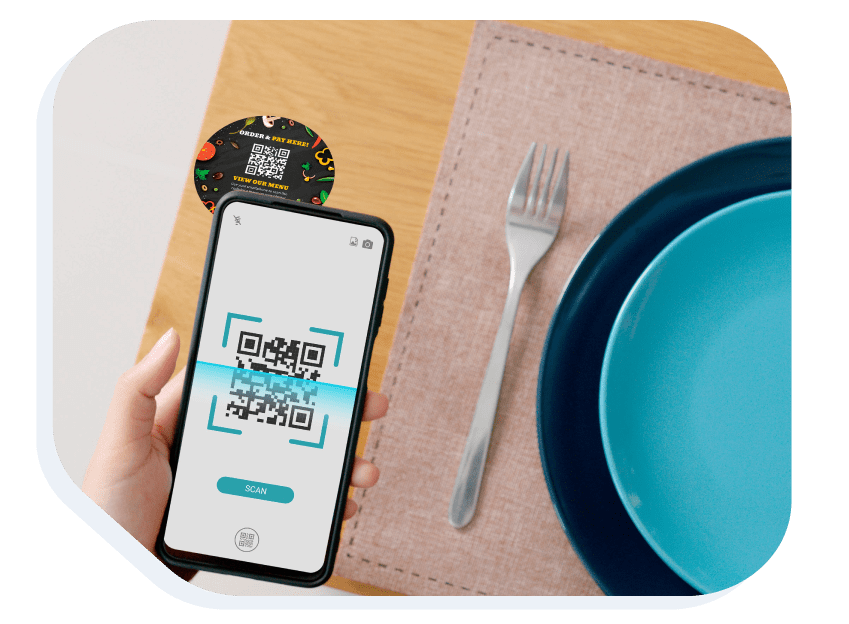 IMPROVE TABLE TURN TIMES
With everything at their fingertips, guests don't have to wait for menus and checks.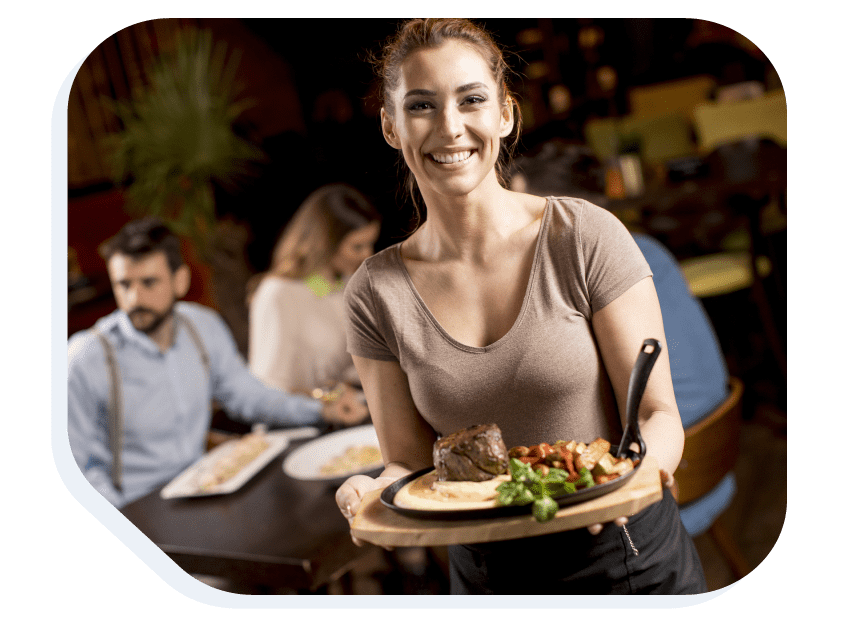 REDUCE THE BACK AND FORTH
Guests can order and pay as soon as they are ready. No waiting for a server and no handling of credit and pens.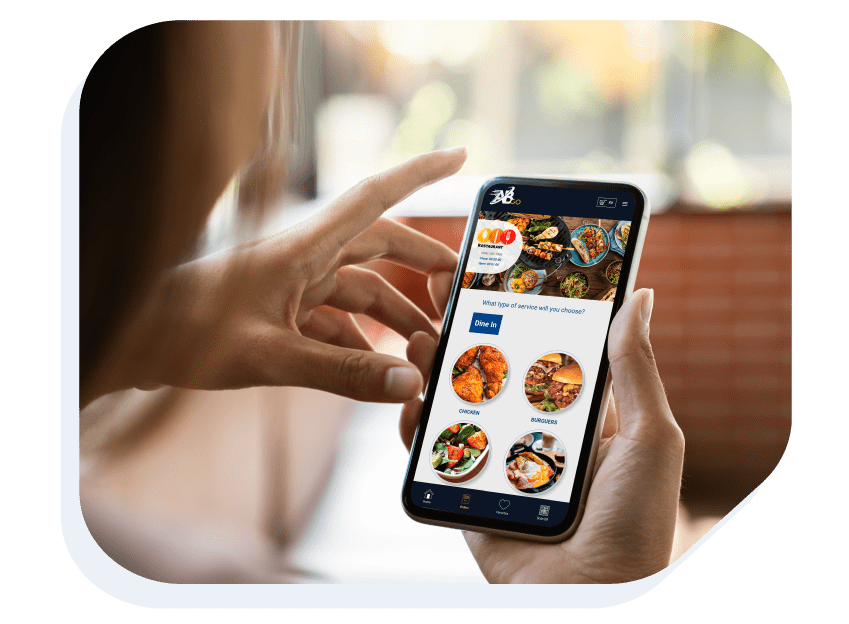 AB GO ADDITIONAL FEATURES
- Create customer profiles: favorites and reorder options
- Full backoffice control
Increase your sales and reach more customers by trusting your business promotions on a modern platform for the growing restaurant industry.